Thank you for joining Flipline Fandom!

Welcome to Flipline Fandom. We're a collaborative community website that provides details about the characters, fan games, tournaments, apps and platformer games created by users of this wikia, you can participate!

In this wiki, you will see all the fans of Papa Louie and Flipline Studios come together.

Featured Article of the Month
(158 viwes)
Steve's Next Chefs 2019 is a fan tournament created by PCF Steve4 to name the chefs for Papa's Cakeballeria. Read More...
Featured Image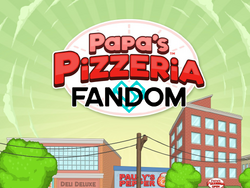 Featured Customer of the Month
Allan
(18 viwes)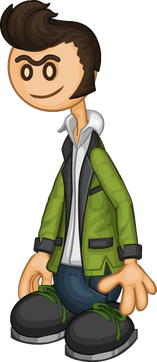 Allan was happy living in Tastyville, but during high school, he had to move with his parents to the dingy streets of Oniontown. Being the new kid, Allan got picked on by the hardened students of Oniontown High. He always stuck up for himself, even if it meant a black eye or a chipped tooth. When Allan graduated, he moved back to Tastyville. His friends were happy to see Allan, but Oniontown had definitely changed him. Read More...

Oficial Webs of Flipline
Flipline Studios • Papa Louie Arcade! • Remnants of Skystone
Other Flipline Game Wikias
Flipline Studios Wiki • Remnants of Skystone Wiki • Cactus McCoy Wiki • Steak and Jake Wiki • Jacksmith Wiki
Other Fanon Wikias
Flipline Fanfiction Wiki • Papa Louie Episodes Wiki • Fan Papa Louie Customers Wiki • Flipline Fiction Wiki • Papa Louie Fanon Wiki • Papa Louie Fanon 2 Wiki • Papa Louie Estudios Wiki • Flipline Fan Arcade Wiki • Flipline Fan Customers Wiki

Visit our wikia in other languages.